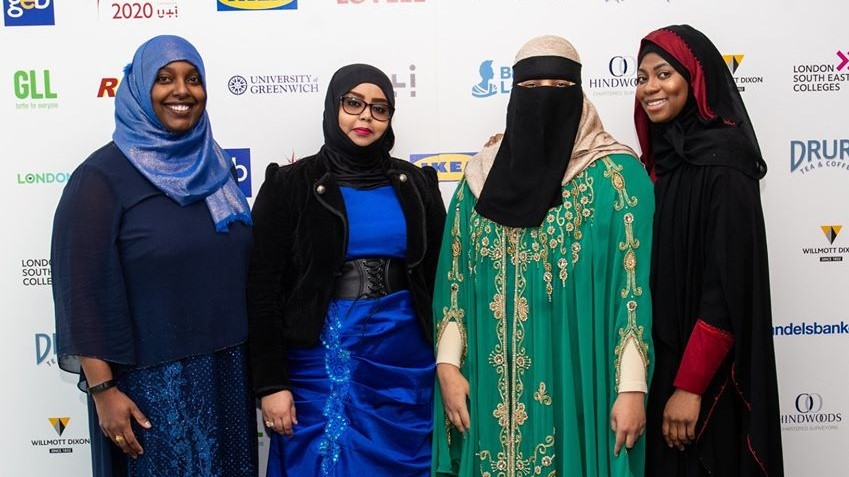 Afyah Support Group is the brainchild of one London based British Muslim who set out to create a support network for women.
It was in 2013 when Khadija Ahmed from South East London endured extreme hardship in her life and found that she was isolated and almost forgotten by the community and the wider society. Vowing to provide a much needed support mechanism for women in her position, Afyah was born as a concept but not be established for another four years.
October 2017 saw the first sisters' support group event – a tea and coffee morning – that was attended by five ladies coming together to share their woes.
The turnout at Afyah's most recent event – a community bazaar – was into the hundreds!
The weekly Wednesday tea and coffee mornings have gone from strength to strength and are now a regular feature.
The Afyah Centre, the commercial premises were set up in May 2018 as start-up business incubator female entrepreneurs.
Moonsighting at the Greenwich Obervatory, cycling training, fitness sessions, mental health workshops, art seminars are just some of the events Afyah Support Group has organised for the community it serves.
Why start AFYAH?
I started AFYAH as a support service, a platform urgently needed by us forgotten Muslim women. The concept was simple: unite our bonds of sisterhood and create a supporting structure that could identify and create opportunities for grassroots women and children - with a lasting impact within our Plumstead community.
This simple concept of unity and sisterhood reached beyond the female Muslim community and our shared common bonds and sense of community love united us local Plumstead grassroots women.
A simple concept grew with a strong dedicated group of volunteers. Volunteers with passion to change and improve their own personal, family and community life collectively.
Shared similar and common daily struggles united us as women and the zeal to find solutions within us helped us to overcome the problems we all had.
What does AFYAH mean and what does it aim to do now?
We no longer became a Muslim women's group but a united collective Greenwich women's group named AFYAH. Afyah is an Arabic word which means holistic health and wellbeing.
Open to all women in our Greenwich borough, a dialogue began and along with it a quick realisation of our shared experiences and difficulties. This united us, and is the reason we address each other as sisters. A sign of high respect and love. We care for each other as blood sisters would do.
Contact Information
Afyah Organisation
Office E01-09c Riverside House, Beresford Street,
London
SE18 6BU